The President's Charity of the Year for 2021-22 is the Stroke Association.
Stroke strikes every five minutes in the UK. It can happen to anyone, of any age, at any time. The Stroke Association believes that everyone deserves to live the best life they can after stroke. They provide specialist support, fund critical research and campaign to make sure that everyone affected by stroke gets the very best care and support to rebuild their lives.
Betty Roberts said 'I'm really pleased to be working with the Stroke Association as my charity for the year. I have first-hand experience of the amazing work they do as my mum had a stroke when she was 97 years old and was supported by Stroke Association staff and volunteers when she returned home. There are lots of ways we can get involved, so let's use our skills and talents to help this worthwhile cause'.
Juliet Bouverie, Chief Executive of the Stroke Association, said 'We are delighted that the Stroke Association has been chosen by Betty Roberts as the President's Charity for 2021-22. We are looking forward to getting to know you all better and working alongside you to support stroke survivors and their families across the UK and Ireland to rebuild their lives after stroke.'
The Stroke Association will be providing every Inner Wheel Club with a Partnership Pack full of fundraising inspiration and information. You can read more about the work of the Stroke Association on their website. If you have any questions or would like extra Partnership Packs, please email innerwheel@stroke.org.uk.
You can view the presentation given by Juliet Bouverie from the Stroke Association at the Annual Assembly at the beginning of July 2021 here
The Stroke Association have created a special Inner Wheel Bake Pack to inspire and support any clubs that would like to hold a bake sale. Friday 29th October is World Stroke Day and the Stroke Association would love it if you could hold a bake sale around then to help raise awareness of stroke and much-needed funds. However, you can, of course, hold a bake sale at any time.
If you'd like a pack then you can download it here or email inner.wheel@stroke.org.uk and the Stroke Association will send you a digital copy.
Thank you for your support.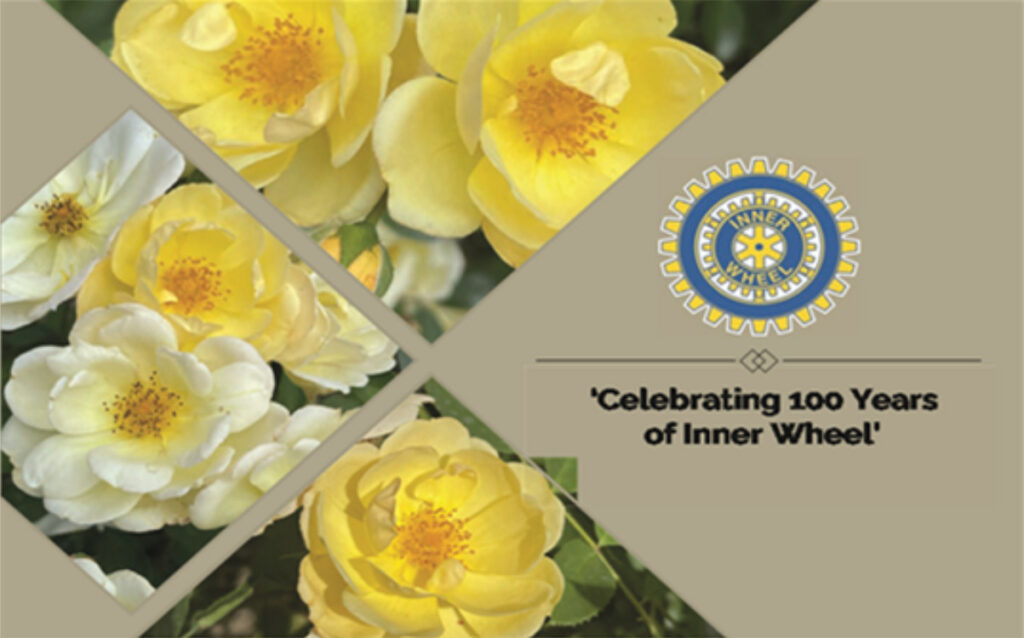 Margarette Golding Rose Launch
Launch of the Margarette Golding Centenary Rose at Chelsea Flower Show HO_2023_Magazine website rose article updated link